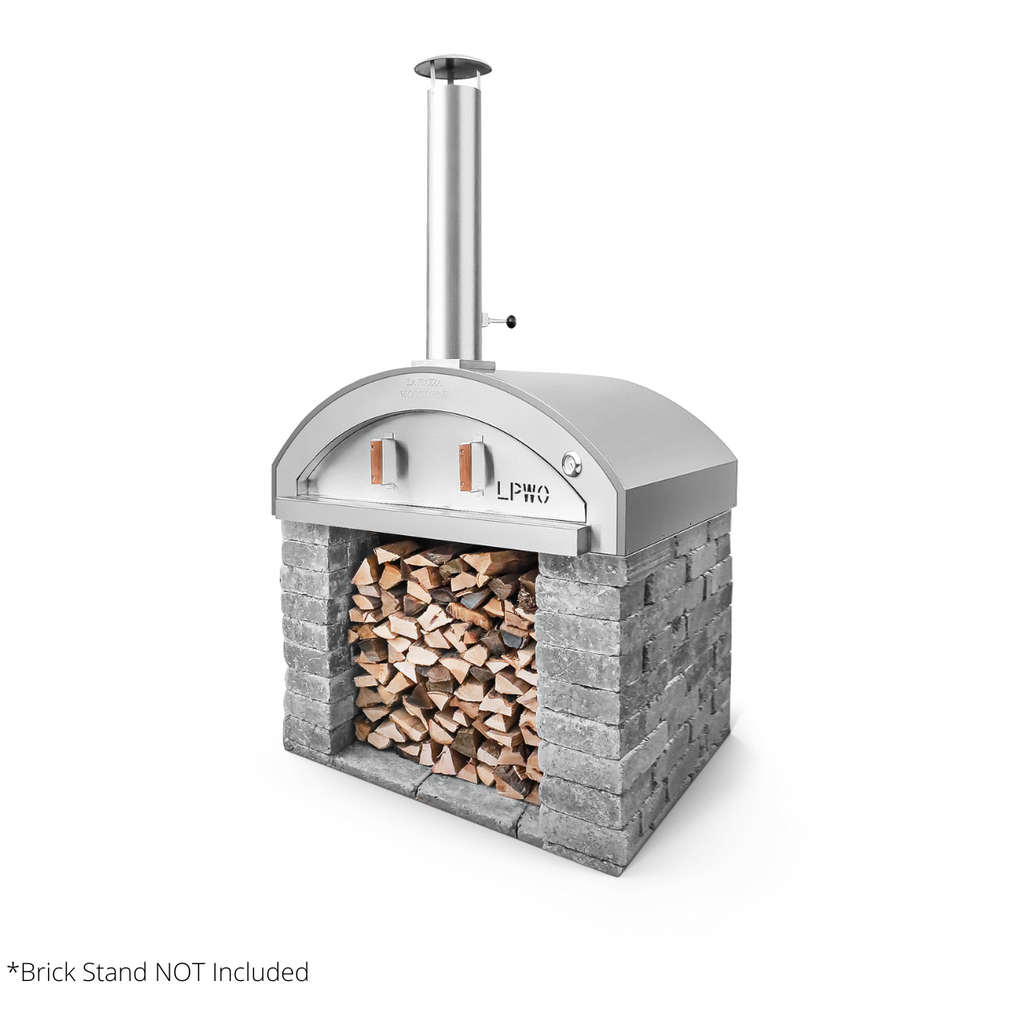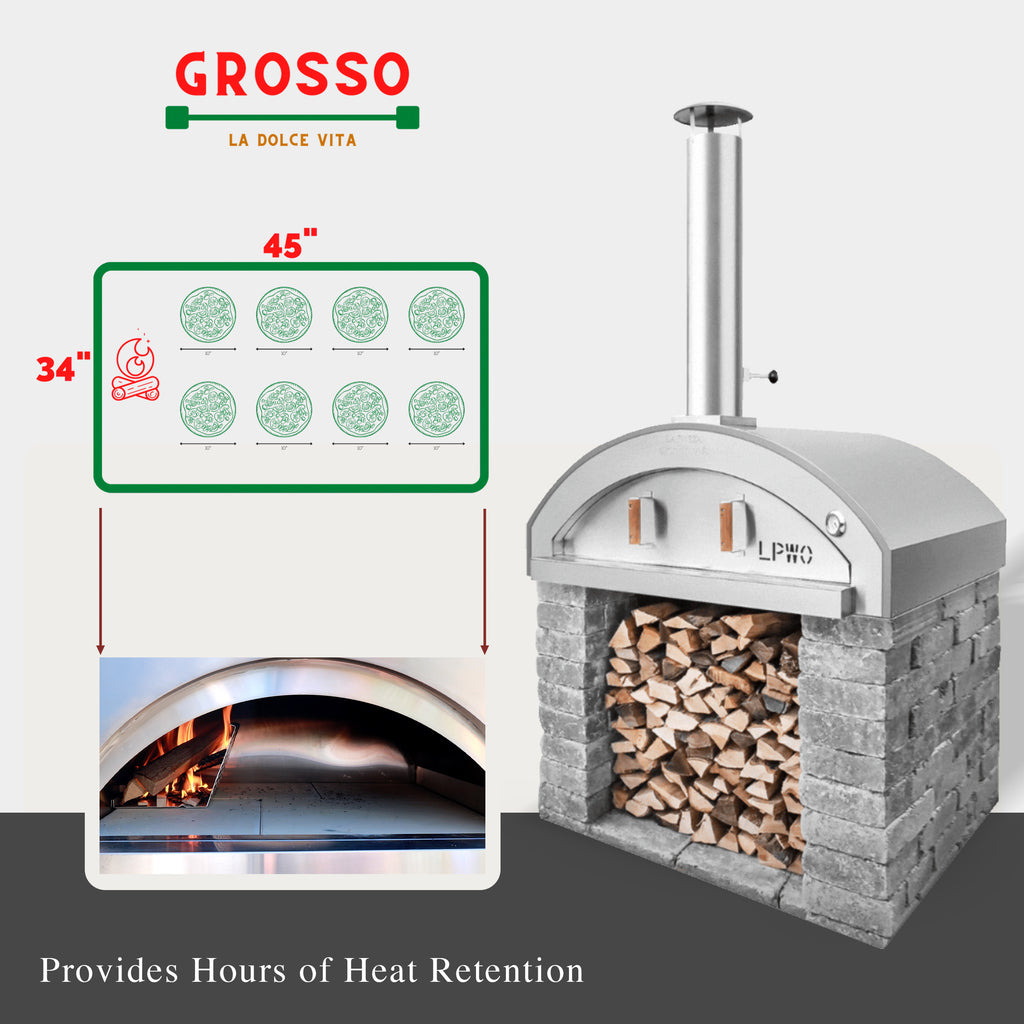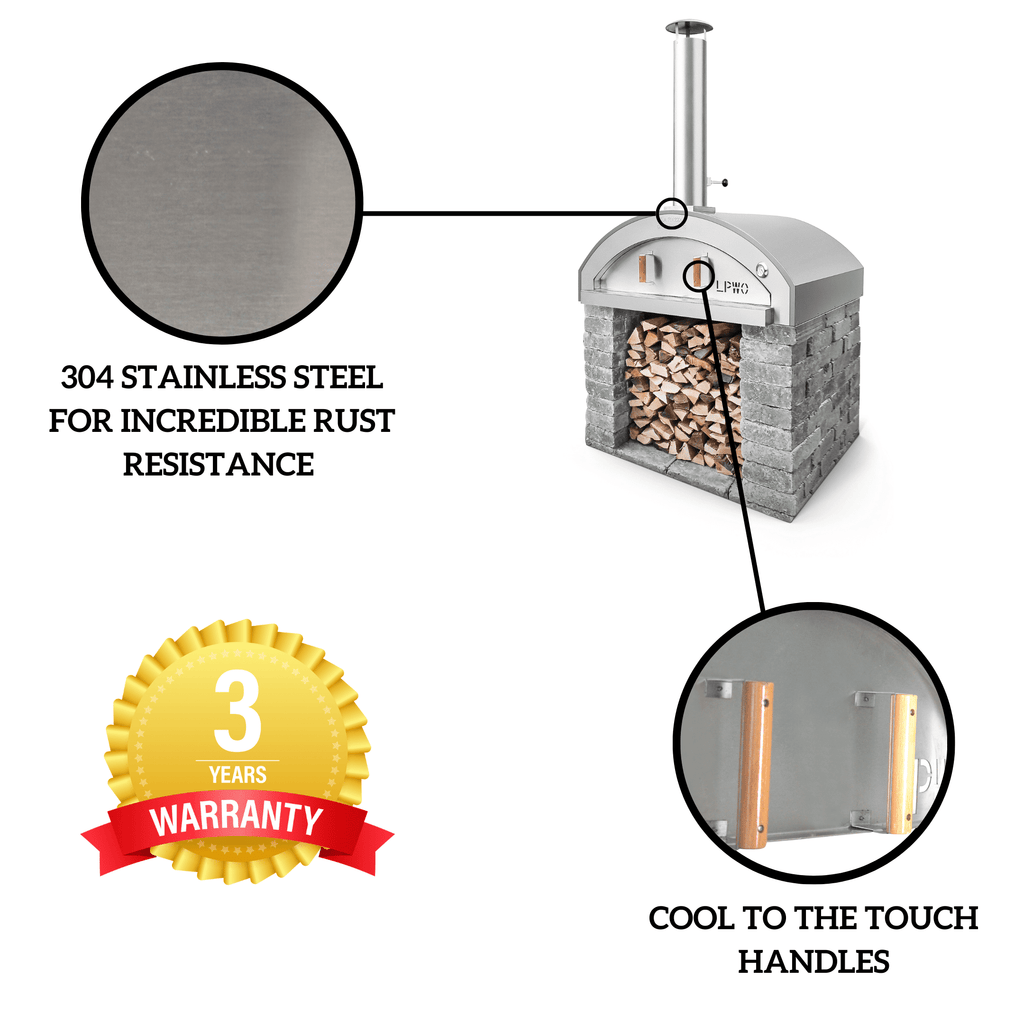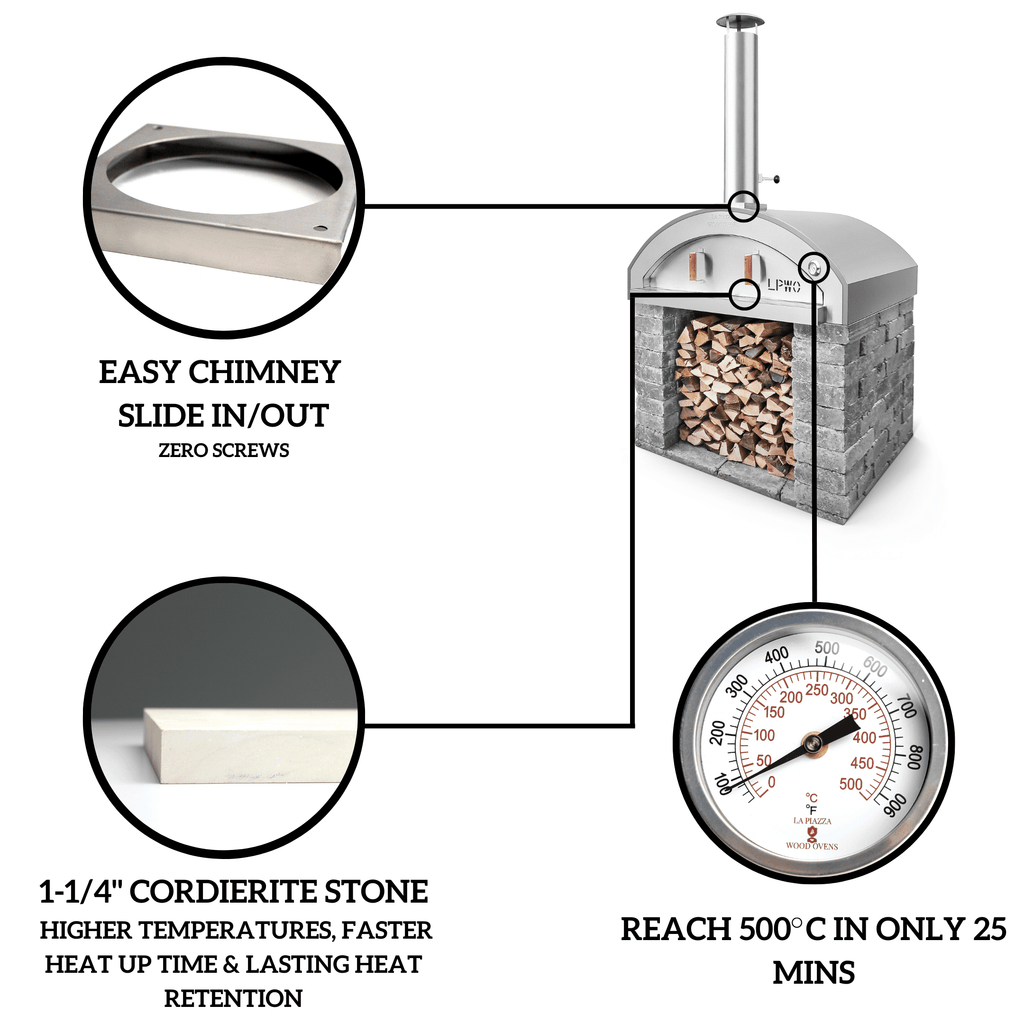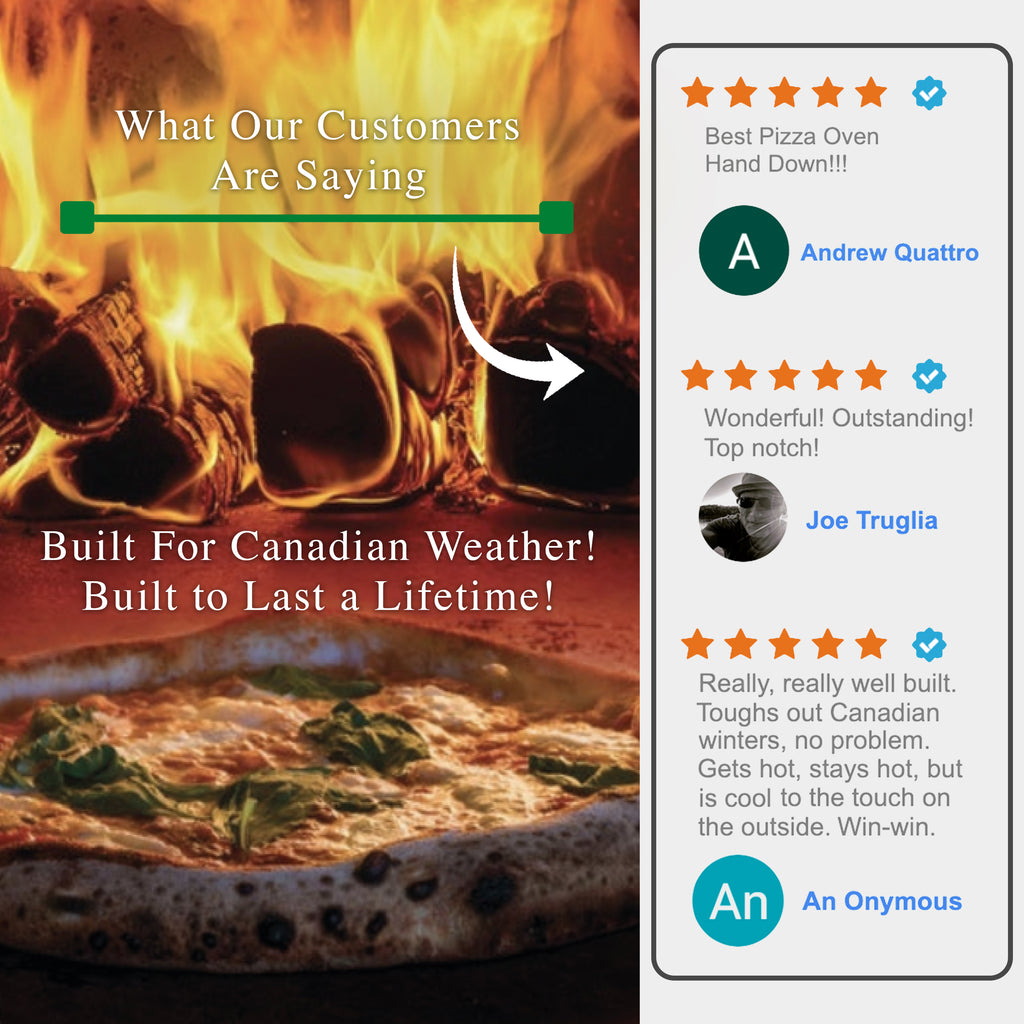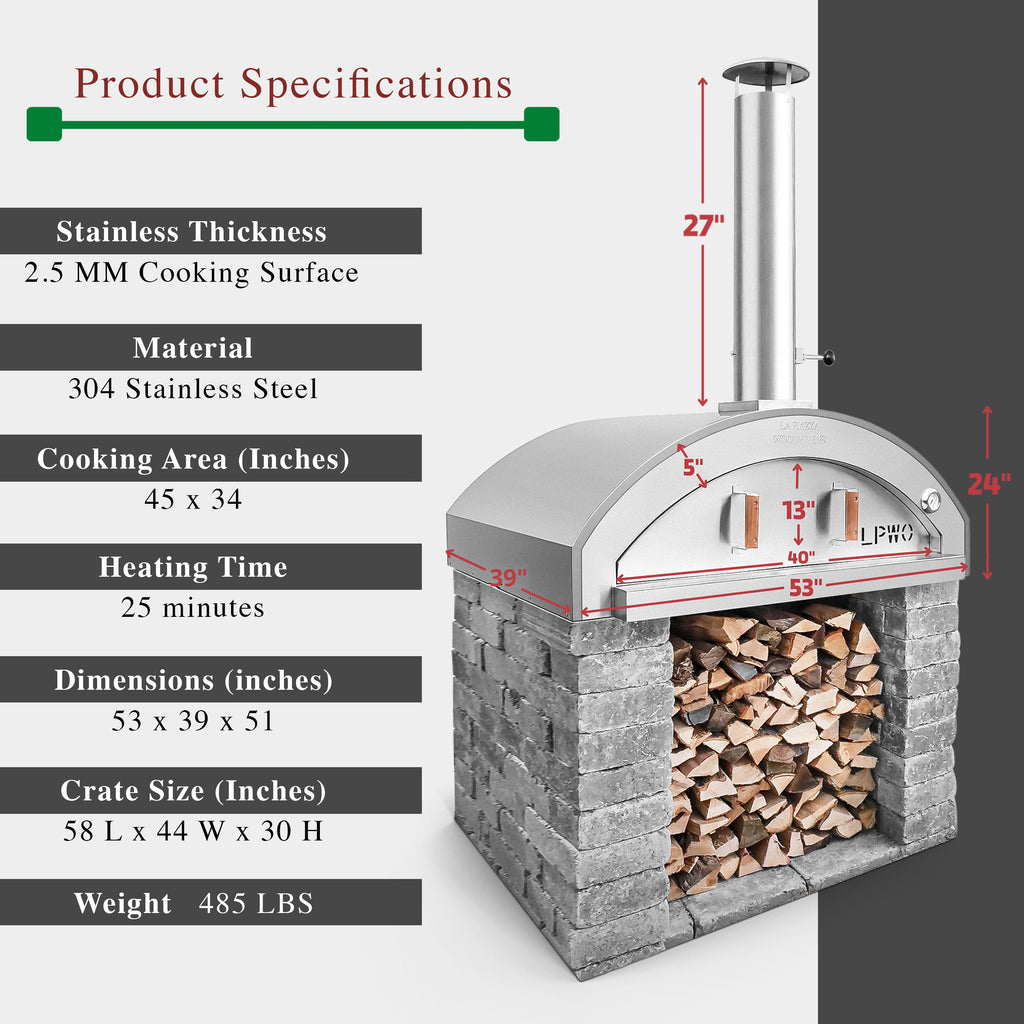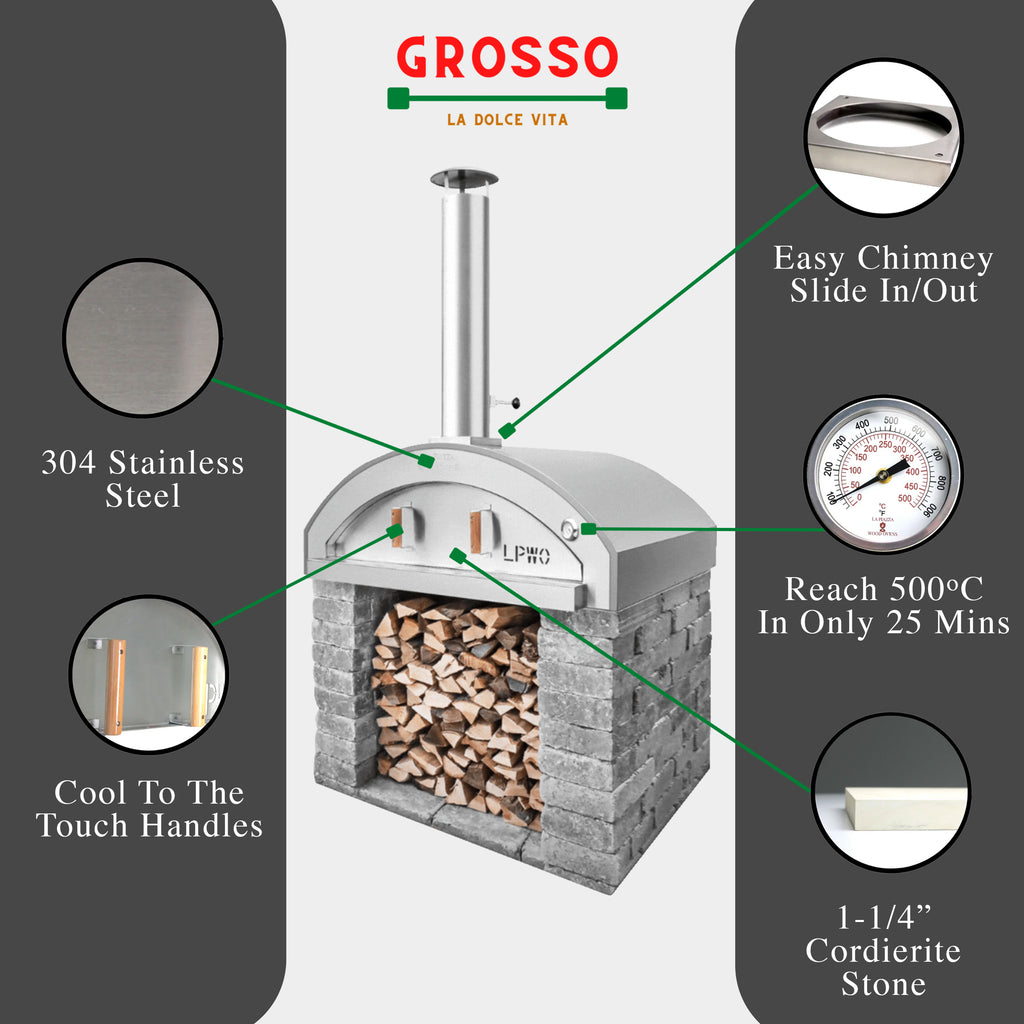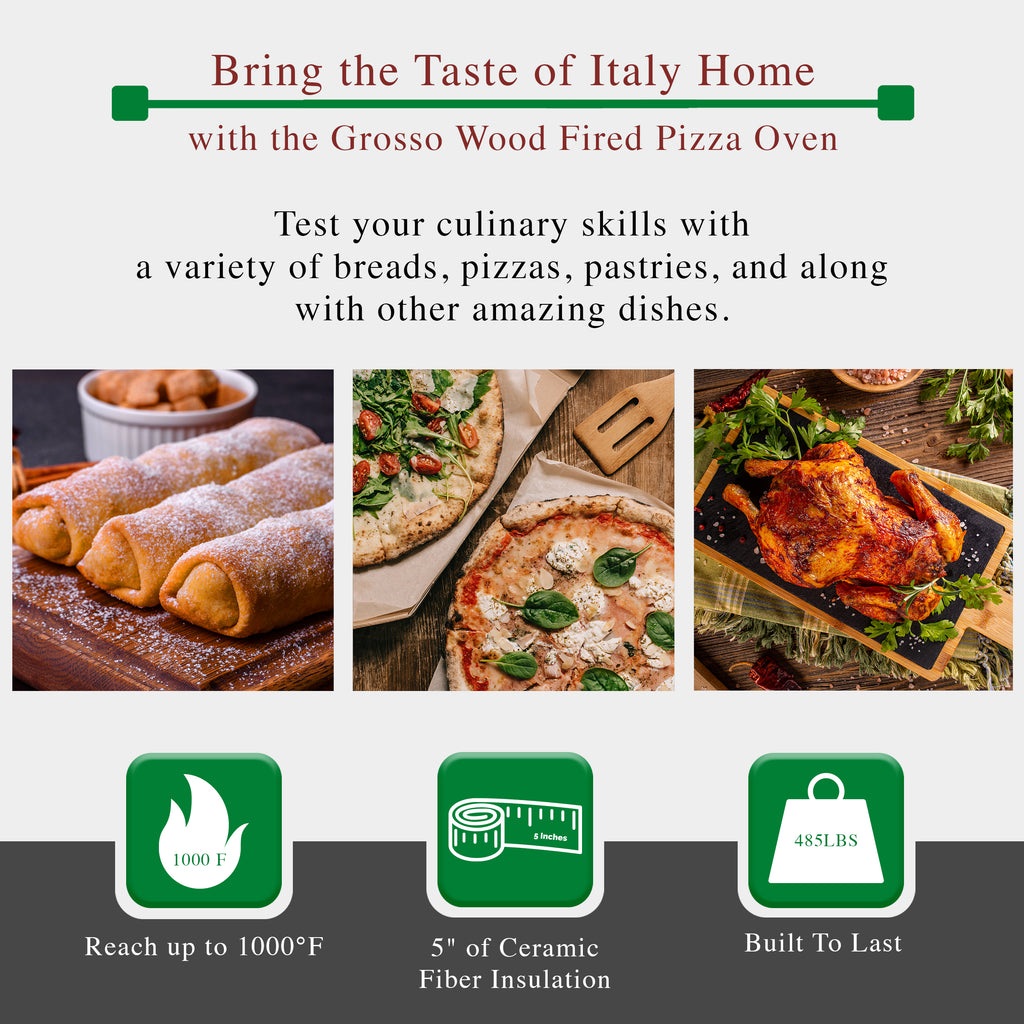 Bring the Taste of Italy Home
Introducing the La Piazza Grosso Pizza Oven, where size meets exceptional performance.
This oven boasts an expansive cooking area, allowing you to cook up to 8 x 10" pizzas at once or a variety of dishes.
Crafted with premium 304 stainless steel and featuring 5 inches of top-grade insulation, it's designed to retain heat, ensuring your culinary creations are nothing short of perfection.
The Grosso is perfect for those who love to entertain or have a large family.
Elevate your outdoor cooking experience and become the ultimate host with the Grosso Pizza Oven.
It's time to embrace the art of wood-fired cooking on a grand scale.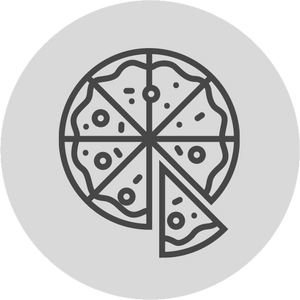 Large Cooking Surface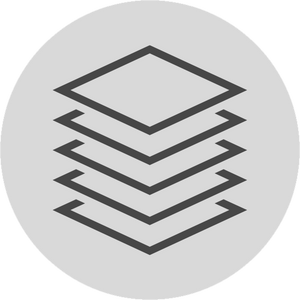 5" of Insulation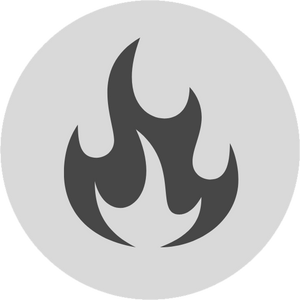 Heats up to 1000°F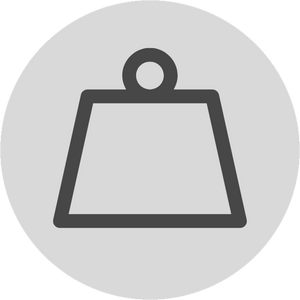 304 Heavy Gauge Stainless Steel
Product Specification
Pizza Capacity
Eight 10" Pizzas | Six 12" Pizza
Material
304 Stainless Steel
Stainless Thickness
2.5 MM
Cooking Surface
1.25" Thick Cordierite stone
Cooking Area (Inches)
45 x 34
Dimensions (inches)
53 x 39 x 51
Crate Size (Inches)
58 L x 44 W x 30 H
What People Are Saying
"quick and easy online ordering. I spoke to a salesperson before I ordered for a few questions, got all answers, quick, efficient and easy all along. The oven looks great!"


- Adamo

"Comes well built with great insulation. Oven easily gets to 600 degrees in under half hour. There are other ovens for around the same price but I would still recommend. Thanks for the fast delivery!"


- Emmett

"I'm gonna be honest, I've had some bad experiences with customer service in the past... but not with La Piazza. These guys are on the ball. The products are fantastic and I've never made a more beautiful pizza. Not only do I get to spend time with friends and family over a great meal, but the memories made will last forever. Trust me, you won't regret it!""


- Chris